Advanced Door, in Ogden Utah, offers complete garage door repair service for all both residential and commercial buildings, regardless of the make and model of the garage door. You will receive fast and effective garage door repair service from one of our Advanced specialists. Our professionals have extensive training with all types of garage doors and accessories. Minimize your down time and restore the functionality of your door.
Garage Door Repair Services
Any garage door malfunction should be repaired immediately in order to prevent any further damage. We only use high-quality replacement parts for our garage door repairs to ensure complete functionality and safety of the garage door for years to come.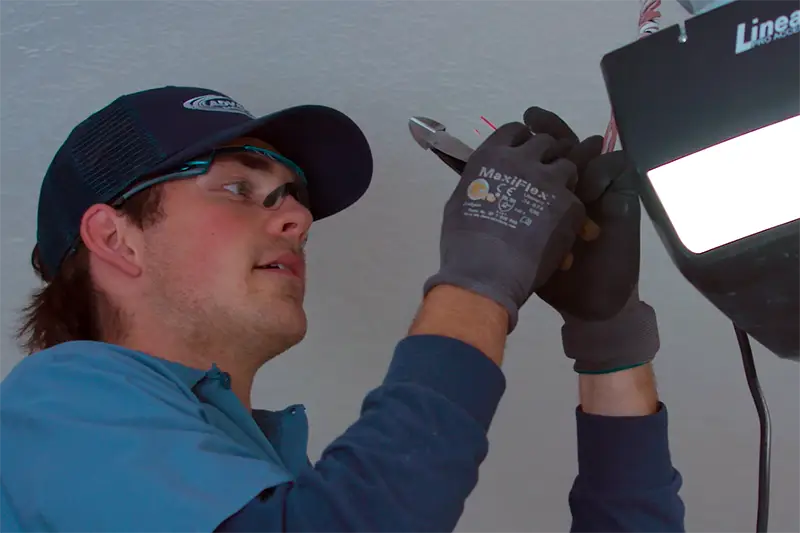 Emergency Garage Door Repairs
Advanced Door is in the business of helping people who are stuck in or out of their garage and need immediate service. It seems that almost daily, we receive a call from someone who's trying to leave for work when they realize that their garage door will not open. They try to pull the manual release, but the door still will not budge. Our professionals are ready to step in and help!
Garage Door Repair
We install and repair garage doors of all makes, models, and sizes. Our Ogden garage door installation and repair service includes Commercial and residential garage doors and openers. When it's time for garage door repairs, Ogden and Northern Utah turn to Advanced Door to get the job done right.
Choose Advanced Doors, Inc.
Our technicians provide superior service and can handle any type of garage door installation or repair Ogden can throw at them. Your satisfaction is our highest priority. Whether it is an issue with a garage door, opener, garage door springs, rolling steel doors, or any other garage system, find out why we are consistently considered the top garage door repair in Ogden and Northern Utah.