Advanced Door can provide you with top-notch garage door openers to ensure the optimal performance of your garage. We offer repair, installation, and replacement services for all types of garage door openers – no matter what make or model you are looking for. With our expert technicians and quality products, we guarantee seamless operation whenever needed!
Whether you are searching for a residential or commercial opener, we provide an impressive selection of brands and types. No matter the purpose of your search – home, personal residence, industrial or commercial building-we have a solution to fit your needs!
We offer the highest quality garage door openers on the market, including:
Advanced Door is proud to offer a wide range of Linear garage openers, designed and crafted with your residential or commercial door in mind. Not only are they energy-efficient and DC-powered, but you'll be able to enjoy years of quiet, smooth operation for your convenience. Make the switch today and experience the top tier of quality that Advanced Door has to offer!
If you're searching for reliable and dependable residential or commercial garage door openers, Linear models are a perfect choice. They have been designed to provide years of long-lasting service and meet your requirements every single time. LDCO 801 is our linear opener of choice.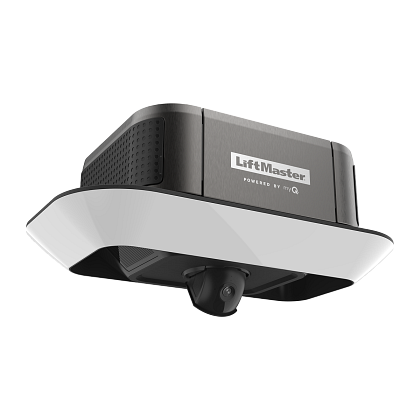 Advanced Door is proud to stock a comprehensive choice of LiftMaster Garage Openers. This top-of-the-line brand requires little to no maintenance and provides optimum safety for your garage door. Whether you're on the hunt for convenience, security, or performance, we've got something that fits – our most sought-after Liftmaster models include:
LiftMaster light-duty commercial door operators are the ideal solution for applications requiring only a few hours of use each day. Their strength, dependability, and performance are second-to-none – making them ideal for rolling doors! Our series 8587 is the perfect light-duty commercial door opener for your needs!
Is your garage door opener giving you headaches? You may be experiencing one of the following common issues:
If this sounds like what you are facing with your garage door opener troubleshoot no more!
Contact Advanced Door today for more information about our residential or commercial garage door openers. We offer the highest level of customer service and quality products – guaranteed! With years of experience in the industry, you can trust that we have the best solution for your needs.
At Advanced Door, we take great pride in the quality of service and the products we provide. Our customers have been nothing short of satisfied with their garage door openers and installation services! 
After having my garage door repainted, new weather stripping needed to be installed. We called and scheduled an appointment within 24 hours... He was very fast and efficient with the install. After doing a full inspection and tune up, he adjusted the door to fit more tightly and replaced some screws and added others so it would operate more smoothly. He was very pleasant and personable and I would give him a 10 for this service call.
I called this company to diagnose my unit and was able to have Royce Beck come out within 40 minutes of calling... Awesome experience I'm really happy my house (recently purchased) had this company install the unit as I was told they do free yearly check ins to make sure it's running properly... Would 100% recommend their installation and definitely their service as Royce had an awesome personality and again was very helpful.
Advance door came out to my home as my garage door was not working. They got out quickly and gave me reasonable options. We ended up getting new springs, Cables, rollers, and a new garage door motor. Garage door is working great and very quiet. May have paid a little extra but have a lifetime warranty on the work, all in all good service.
Ethan Gomm did an excellent job repairing my garage door. He was friendly, fast, and inspected my garage doors for other safety issues as part of his service inspection. He also gave excellent suggestions on how to extend the life of my current garage doors. Thank you for great service!
Garage door was broken and I called Advanced Door for repair. Royce came out the same day and completed the repair. He also completed two additional items to reinforce the garage door to prevent the wind from pushing it in. Door continues to work great with no issues. I recommend them for any garage door repair. Kudos to Royce.