The weather is taking a turn for the cooler and the leaves are changing to gorgeous shades of golds and coppers and deep reds. Pumpkin spice everything stocks the shelves at stores, and it's time to pull your sweaters and boots out of storage. Beautiful as autumn is, this time of year also creates unique challenges for your garage door. Here are some useful autumn garage door maintenance tips to utilize in order to get the most out of this season while keeping your garage door in good condition.
#1. Don't Let Fallen Leaves Block Your Garage Door Sensors
It can be fun, especially for the little ones, to rake up piles of crunchy leaves and jump into them. It's also very satisfying to feel the crunch of leaves beneath your boots. However, you want to keep said piles of leaves away from your garage door. They can block your garage door sensors, which can then result in problems such as your garage door going back up after closing part of the way.
This is because your garage door sensors are there to prevent your heavy garage door from closing on someone or something. It's unfortunately quite common for accidents to occur and substantial injuries or fatalities to result from incidents with garage doors closing when they shouldn't. While it may be frustrating if your garage door keeps opening up again when you're trying to close it, this might simply mean there's something blocking the sensors, and it's operating as it should to prevent such a tragic accident.
Your garage door's sensors are located on either side of the door, facing each other. If you have fallen leaves blocking their laser signal, this will keep the door from closing. Stave off frustration and keep your garage door working properly by clearly any leaves away from your sensors.
#2. Check The Seals And Weatherstripping
Next up on our list of autumn garage door tips is to check the seals and weatherstripping of your garage. The weather is getting colder, and if your seals and weatherstripping aren't working as they should, this will result in said cold air infiltrating your garage, making it far less comfortable to be in. You also may notice issues such as fall leaves getting into your garage even when it's closed. If this occurs, you may need to have the seal replaced.
If your seals or weatherstripping need to be replaced, autumn is the ideal time to have this taken care of, before it gets too cold.
You also want to ensure that these areas are clean. If they are dirty and go uncleaned, they won't last as long as they otherwise would.
#3. Have A Garage Door Maintenance Check Done
You should have your garage door maintained every year. It's a good idea to have a professional garage door technician, such as from the experienced team here at Advanced Door, come out and conduct a seasonal inspection to ensure that everything is operating as it should. If any part of your garage door system needs maintenance, it's better to have it done now, before the temperature drops down too low, so that you can ensure that your system is ready for the rigors of winter.
The weather can impact the performance of your door and exacerbate existing problems. For optimal safety and performance, schedule your professional maintenance inspection. That way, if anything needs to be repaired, such repairs can be addressed before the problem gets the chance to turn into a more significant issue.
You can also check parts of your garage system yourself. For instance, you can do a balance check, ensure that the system is lubricated, that everything is clean, and that you make note of any issues you've been having to bring up with the technician when they come out for your professional inspection.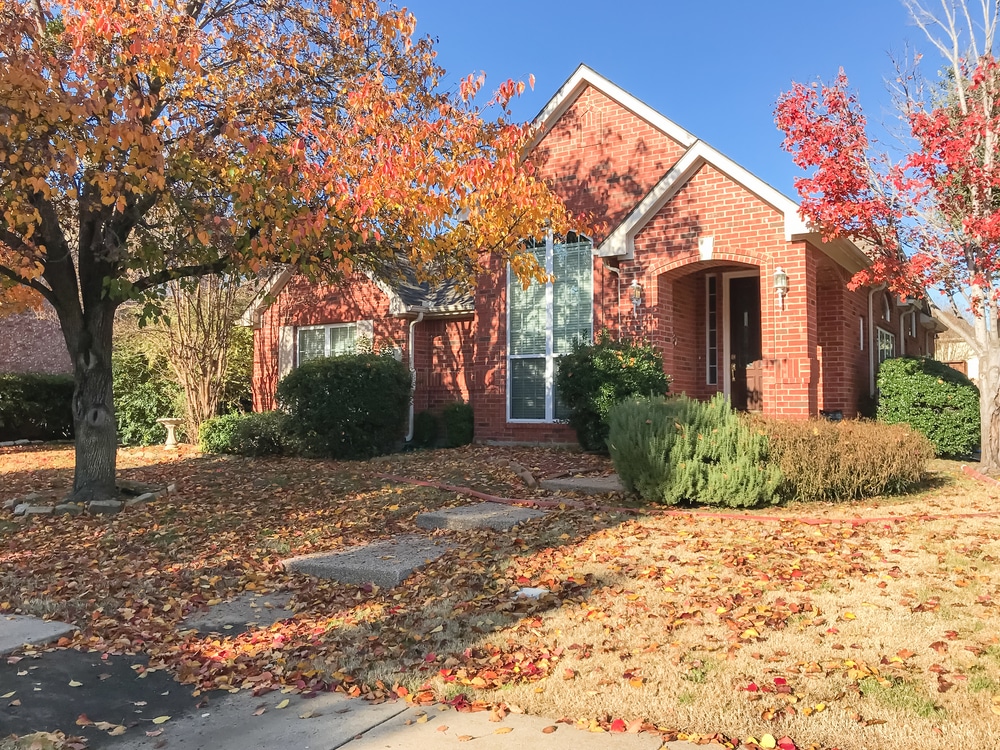 #4. Organize Your Garage
As the seasons change, autumn is a good time to organize your garage in preparation for the colder months. You likely won't be needing your lawn mower until spring and summer roll around again, but you will want to find your shovel so that you're ready for the first snow. This is a great time to put spring and summer items into storage and to ensure that any tools and equipment you'll need for autumn and winter are easily accessible.
Advanced Door can help you with your garage door maintenance, as well as provide you with storage systems to make organization easy. Contact us today to learn more about the garage door services we provide.