During the harsh winter months, your garage door can encounter several problems. When a garage door is failing due to the cold, it can be a great safety hazard. By being knowledgeable and preparing yourself, you'll be ready to take action to resolve these problems quickly.
Common Garage Door Problems
Metal contracts: Metal tends to contract with cold temperatures. Your garage door could begin to malfunction if the springs, screws, and other pieces being to contract or shrink. To moderate its effects, we recommend adding lubricant. Apply a sufficient amount of garage door oil to the springs, the ball bearings, and the screw drive.
Weather stripping failure: Weather stripping may stick to the ground if the water freezes near the closed garage door, causing it to be ripped off when the door opens. Weather stripping failure can cause poor insulation, thus making it colder in your garage.
Excess grease: Too much lubrication during the winter can harm the alignment of your rollers. When the alignment is off, your garage door won't be able to open and close efficiently. In addition, not enough lubrication can greatly harm your garage door. It's important to find the right balance between not enough lubrication and too much.
Broken springs: Springs help to keep the garage door weight secure and balanced. During the winter time, springs tend to break more frequently. If you find that the garage door springs are broken or are malfunctioning, call Advanced Door. Our garage door experts will be sure to repair the issue quickly.
Winter Garage Door Maintenance Tips
Coming and going during the winter months shouldn't be a burden. With a few easy maintenance steps, you can protect your garage door from cold-weather and keep it in the finest condition.
Remove gunk and grease build up: The more you use your garage door, the more dirt and debris will build on the track and rollers. Once your tracks become clogged, your garage door won't open and close properly, creating a safety hazard.
Inspect the weather-stripping: Your garage door sees a lot of wear and tear over time. Weather-stripping at the base of the door can often crack after prolonged use, allowing ice and snow inside the garage, thereby freezing the door shut. In order to prevent this common garage door problem, sweep away any water or snow near the closed garage door. In addition, take a wipe down your stripping to further inspect. Take note of any areas that are problematic, and make sure you have an expert help with the repairs.
Proper Lubrication: After cleaning and inspecting, you'll want to use regular grade machine oil to lubricate the hinges, rollers, and tracks properly. Your garage door will be sure to operate smoothly during the winter when you use the right amount of oil. We recommend cleaning and lubricating your garage door a few times a year.
Check remote control batteries: Having a garage door opener is convenient, especially when the cold weather hits. When a remote control garage door opener starts giving you problems, be sure to check the batteries to ensure easy accessibility.
Clean the exterior of the garage doors: To remove build-up from the outside of the garage door, mix a cleaning solution of household products. Cleaning your garage door will help eliminate damage from rust and debris.
The best approach to preventing garage door problems in the winter is to stay on top of regular maintenance. Consistent lubrication, cleaning, and inspection will keep your garage door working properly all throughout winter. At Advanced Door we long to take care of our customers the best way we can. When we come to your home we go through a thorough twenty point inspection to ensure you get the garage services you need. Call us today to schedule your complimentary twenty point inspection and to learn more about common garage door problems during winter.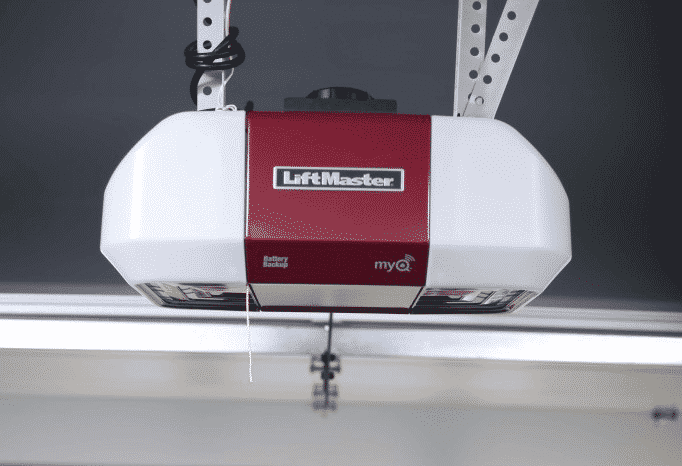 Ogden Garage Door Repair
We install and repair garage doors of all makes, models and sizes. Our Ogden garage door installation and repair service includes Commercial and residential garage doors and openers. Our technicians provide superior service and can handle any type garage door installation or repair Ogden can throw at them. Your satisfaction is our highest priority. Whether it is an issue with a garage door, opener, garage door springs, rolling steel doors, or any other garage system, find out why we are consistently considered the top garage door repair in Ogden and Northern Utah.