At Advanced Door, we are passionate about delivering the best possible customer service and craftsmanship on each job. We take immense pride in our commitment to satisfying our customers – with thousands of successful garage door installations, replacements, and repairs completed across Murray and Northern Utah.
Our skilled technicians are here and ready to help you with any troubles concerning your garage door! Whether you need assistance solving an issue in your current system or have a new door that needs installation, our experienced team will take care of it quickly and efficiently. We provide fast results for all our services, so don't delay – contact us now!
Services We Provide to Murray
Here are some of the services we offer in regard to installing and repairing garage doors: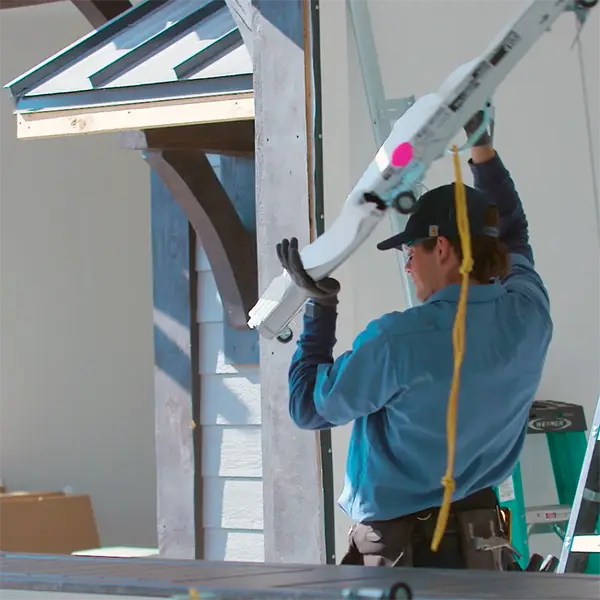 Murray Garage Door Installation
Our installation services are specifically crafted to meet your home's unique needs and lifestyle. We want you to find the perfect door for your budget and desired style, so we'll work closely with you throughout our entire process.
Murray Garage Door Repair
Get your systems functioning efficiently again with our fast, dependable, and cost-effective repair services. We can usually provide same-day service so you don't have to wait around for long – get back to normal quickly!
Murray Garage Door Openers
Our garage door opener specialists can quickly identify and repair any issues you may have, ensuring its smooth functionality. Rest assured that your device will be running at peak performance with our help!
Choose Advanced Doors, Inc.
Our location in Murray is open from Monday to Friday from 8 am to 5 pm.
We Service Garage Doors in the Murray Area
What Our Customers Say About Us
After having my garage door repainted, new weather stripping needed to be installed. We called and scheduled an appointment within 24 hours... He was very fast and efficient with the install. After doing a full inspection and tune up, he adjusted the door to fit more tightly and replaced some screws and added others so it would operate more smoothly. He was very pleasant and personable and I would give him a 10 for this service call.
I called this company to diagnose my unit and was able to have Royce Beck come out within 40 minutes of calling... Awesome experience I'm really happy my house (recently purchased) had this company install the unit as I was told they do free yearly check ins to make sure it's running properly... Would 100% recommend their installation and definitely their service as Royce had an awesome personality and again was very helpful.
Advance door came out to my home as my garage door was not working. They got out quickly and gave me reasonable options. We ended up getting new springs, Cables, rollers, and a new garage door motor. Garage door is working great and very quiet. May have paid a little extra but have a lifetime warranty on the work, all in all good service.
Ethan Gomm did an excellent job repairing my garage door. He was friendly, fast, and inspected my garage doors for other safety issues as part of his service inspection. He also gave excellent suggestions on how to extend the life of my current garage doors. Thank you for great service!
Garage door was broken and I called Advanced Door for repair. Royce came out the same day and completed the repair. He also completed two additional items to reinforce the garage door to prevent the wind from pushing it in. Door continues to work great with no issues. I recommend them for any garage door repair. Kudos to Royce.
An awesome company with fantastic customer service. They installed our garage doors when we built our home, and have done all of our service work since. Royce is excellent, a master of his trade, and absolutely professional. I can highly recommend them for installation and service work.
We had our original garage doors installed in our new home 15 years ago and need a replacement door. They were very honest and thorough giving us the quote. The door was installed very professionally and it matches exactly to the existing door! Very pleased with the service and product!
Get a Free Estimate Today