We are incredibly proud to be a part of the Draper, UT community here at Advanced Door. As members of this neighborhood, we strive to offer exemplary services and products that make us your go-to door company in town!
Whether you need help or an emergency with your existing system or want an entirely new garage door installed, our team is here to ensure that the job gets done right. With years of experience, we guarantee quick and reliable service every time!
Our team of experts understands the different issues that arise with garage doors, no matter what style or material you have. We will provide the best possible solution to meet your individual needs and tastes; if you're looking for something classic, modern, rustic, or a custom creation – we've got it!
Services We Provide to Draper
Here are some of the services we offer in regard to installing and repairing garage doors: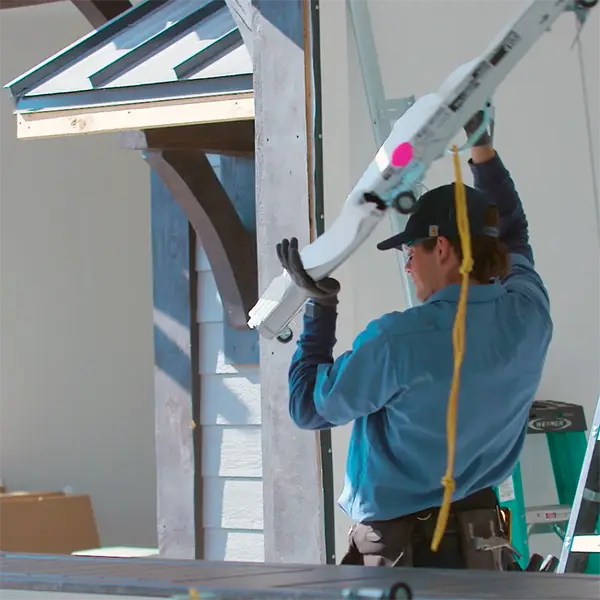 Draper Garage Door Installation
Whether you're looking to replace an old door, upgrade to a newer model, or install a completely new one, our team of professionals has all the skills and experience needed to get the job done quickly and efficiently.
Draper Garage Door Repair
Our technicians are trained to handle all kinds of repair services on any make or model of garage door. We will quickly identify and fix any issue, no matter how big or small it is!
Draper Garage Door Openers
If you're looking for a reliable garage door opener, we can help! We offer top-of-the-line motors that will ensure smooth and effortless operation every time.
Draper Garage Door Springs
Faulty springs are one of the most common problems with garage doors. Our technicians can help you repair or replace your existing ones, ensuring that your door will open and close properly.
Choose Advanced Doors, Inc.
Our Brick-and-mortar in Draper is open from Monday to Friday from 8 am to 5 pm. We are located at 12270 S 700 E, Draper, UT 84020. 
We Service Garage Doors in the Draper Area
What Our Customers Say About Us
After having my garage door repainted, new weather stripping needed to be installed. We called and scheduled an appointment within 24 hours... He was very fast and efficient with the install. After doing a full inspection and tune up, he adjusted the door to fit more tightly and replaced some screws and added others so it would operate more smoothly. He was very pleasant and personable and I would give him a 10 for this service call.
I called this company to diagnose my unit and was able to have Royce Beck come out within 40 minutes of calling... Awesome experience I'm really happy my house (recently purchased) had this company install the unit as I was told they do free yearly check ins to make sure it's running properly... Would 100% recommend their installation and definitely their service as Royce had an awesome personality and again was very helpful.
Advance door came out to my home as my garage door was not working. They got out quickly and gave me reasonable options. We ended up getting new springs, Cables, rollers, and a new garage door motor. Garage door is working great and very quiet. May have paid a little extra but have a lifetime warranty on the work, all in all good service.
Ethan Gomm did an excellent job repairing my garage door. He was friendly, fast, and inspected my garage doors for other safety issues as part of his service inspection. He also gave excellent suggestions on how to extend the life of my current garage doors. Thank you for great service!
Garage door was broken and I called Advanced Door for repair. Royce came out the same day and completed the repair. He also completed two additional items to reinforce the garage door to prevent the wind from pushing it in. Door continues to work great with no issues. I recommend them for any garage door repair. Kudos to Royce.
An awesome company with fantastic customer service. They installed our garage doors when we built our home, and have done all of our service work since. Royce is excellent, a master of his trade, and absolutely professional. I can highly recommend them for installation and service work.
We had our original garage doors installed in our new home 15 years ago and need a replacement door. They were very honest and thorough giving us the quote. The door was installed very professionally and it matches exactly to the existing door! Very pleased with the service and product!
Get a Free Estimate Today