At Advanced Door, we are delighted to be a part of the Layton, Utah community. We strive for excellence when it comes to providing our customers with quality services and products that ensure you choose us as your go-to garage door company!
If you need assistance or technical support with your current system or require a completely new garage door installation, our experienced team is here to guarantee the job will be done correctly. With many years of expertise and knowledge in this industry, we provide reliable and swift service without fail!
Our highly experienced team of specialists comprehends the multiple problems that may appear with garage doors, regardless of material or style. We will offer the most suitable solution to accommodate your personal needs and preferences; if you're searching for something traditional, contemporary, rustic, or custom-made work – we have it all!
Advanced Door specializes in providing comprehensive garage door services, including: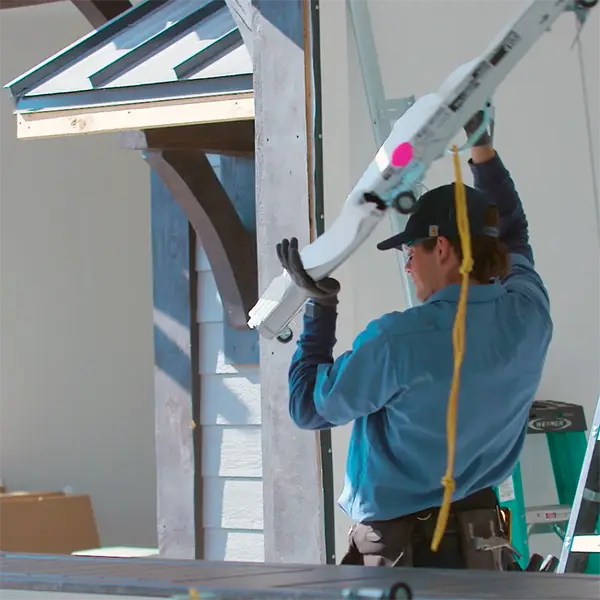 Layton Garage Door Installation
Need a door replaced, upgraded, or installed? Our professionals have experience in installing a variety of garage door styles and materials, including wood, aluminum, steel, and more! ! With the dedication and expertise required to get any job done quickly, you can count on us for reliable services.
Layton Garage Door Repair
Our team of trained technicians can skillfully identify and repair any garage door, regardless of make or model. Whether the issue is a faulty sensor, a broken panel, or a garage door fallen off the track, we are prepared to quickly fix it!
Layton Garage Door Openers
Are you searching for an opener that will keep your garage door functioning smoothly? Look no further! We have the perfect solution—our top-of-the-line motors from brands like Linear and LiftMaster offer effortless operation without fail.
Layton Garage Door Springs
Are you having issues with your garage door springs? Our technicians are ready to help, whether you need a spring repaired or replaced. We'll ensure that the door properly opens and closes.
Choose Advanced Doors, Inc.
If you are searching for reliable door installation and repair services in the Layton Area, Advanced Door is your best option! Our team of professionals will provide you with exceptional service and expertise that meet your garage door needs. Don't hesitate – give us a call today and we'll be delighted to serve you!
We Service Garage Doors in the Layton Area
What Our Customers Say About Us
After having my garage door repainted, new weather stripping needed to be installed. We called and scheduled an appointment within 24 hours... He was very fast and efficient with the install. After doing a full inspection and tune up, he adjusted the door to fit more tightly and replaced some screws and added others so it would operate more smoothly. He was very pleasant and personable and I would give him a 10 for this service call.
I called this company to diagnose my unit and was able to have Royce Beck come out within 40 minutes of calling... Awesome experience I'm really happy my house (recently purchased) had this company install the unit as I was told they do free yearly check ins to make sure it's running properly... Would 100% recommend their installation and definitely their service as Royce had an awesome personality and again was very helpful.
Advance door came out to my home as my garage door was not working. They got out quickly and gave me reasonable options. We ended up getting new springs, Cables, rollers, and a new garage door motor. Garage door is working great and very quiet. May have paid a little extra but have a lifetime warranty on the work, all in all good service.
Ethan Gomm did an excellent job repairing my garage door. He was friendly, fast, and inspected my garage doors for other safety issues as part of his service inspection. He also gave excellent suggestions on how to extend the life of my current garage doors. Thank you for great service!
Garage door was broken and I called Advanced Door for repair. Royce came out the same day and completed the repair. He also completed two additional items to reinforce the garage door to prevent the wind from pushing it in. Door continues to work great with no issues. I recommend them for any garage door repair. Kudos to Royce.
An awesome company with fantastic customer service. They installed our garage doors when we built our home, and have done all of our service work since. Royce is excellent, a master of his trade, and absolutely professional. I can highly recommend them for installation and service work.
We had our original garage doors installed in our new home 15 years ago and need a replacement door. They were very honest and thorough giving us the quote. The door was installed very professionally and it matches exactly to the existing door! Very pleased with the service and product!
Get a Free Estimate Today