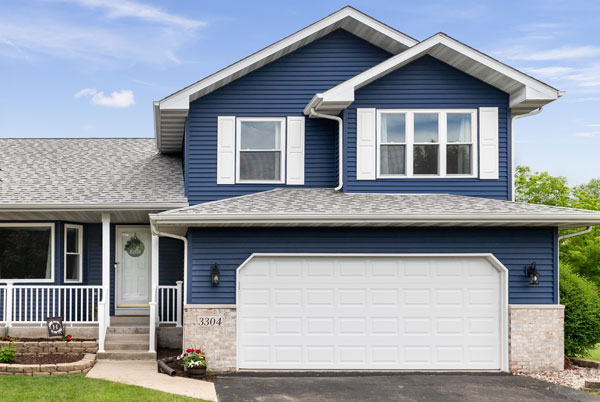 Though it is often overlooked, the garage door provides a vast array of benefits to your home. It helps to keep your possessions safe, as well as allows you to easily access your South Weber home. When your garage door stops functioning, it can cause many issues and can disrupt your regular life. Some businesses even require a functioning garage door in order to operate. In these scenarios, it will be important to obtain the fastest repairs possible. We offer optimal garage door services in South Weber for your home!
Repair or Replace?
It can be difficult to determine whether it will be more cost-effective to repair or replace your garage door. There are benefits to both options and, in most cases, it will be better to repair the component of the garage door. However, garage door springs will generally need to be replaced. Our garage door services in South Weber will help with your repairs. Additionally, upgrading the existing garage door with a new one can provide other benefits to your building. For example, an insulated garage door can help to minimize your energy expenses. 
Garage Door Services in South Weber: Springs 
Garage door springs are designed to wear down after a set number of uses. They generally last upwards of 5 years, but this often depends on how often the garage door is used. The garage door spring helps to keep your garage door balanced, which is necessary for the garage door opener to effectively open the door. We believe that you should only have to pay for the spring once, so we offer a "lifetime" guarantee when you obtain a garage door spring repair from us. We strive to provide you with the best possible services for the garage of your South Weber home. 
In order for your garage door to keep your garage safe, secure, and private, it will be necessary for it to continue functioning. Our services are available to ensure that your garage door can continue to operate as effectively as possible. To learn more about our garage door services or to schedule your free estimate, contact us at Advanced Door today!