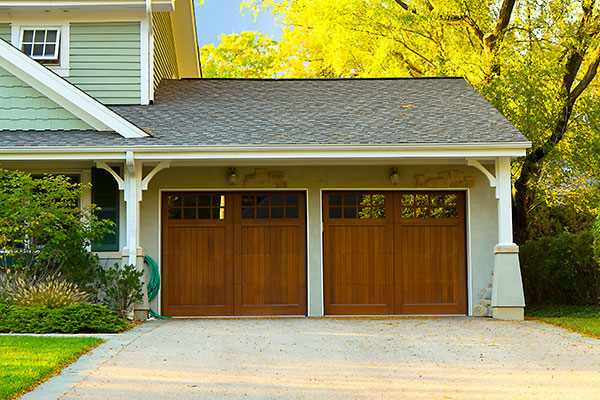 There are many benefits to storing your vehicle in a garage. Not only does it protect the vehicle from potential vandalism or theft, but it also protects your vehicle from the elements, preventing exposure to the sun, hail, or extreme weather. Additionally, it's convenient to store your vehicle in a garage! During the winter, you can make it from your home to the heated interior of your car without ever having to step foot outside! A garage will also keep your car relatively cool during the summer time. 
Garage Door Springs
We offer a number of Uintah garage door services including garage door springs. A garage door spring helps to ensure that the garage door remains balanced. This is important because the garage door opener is intended to operate with a balanced garage door. Operating an unbalanced garage door can cause extra damage and wear to the garage door opener. We offer excellent garage door spring replacement services to ensure that you can obtain a functional, balanced garage door that won't cause damage to the garage door opener. 
Insulated Uintah Garage Door
The garage is a commonly overlooked area when it comes to insulation. This means that a significant amount of heat is allowed in and out of the garage, which will make it much more difficult to provide adequate temperature control for your building. Insulated garage doors are available to prevent this loss of energy, which will minimize your overall energy expenses. Upgrading your garage door can be an excellent choice for your Uintah home, because it can actually save you money in the long run. 
There are multiple things that make up your garage door system. When there are problems with any of these aspects, it will become necessary to obtain garage door repairs. To learn more about our Uintah Garage Door Services, contact our experts at Advanced Door today!